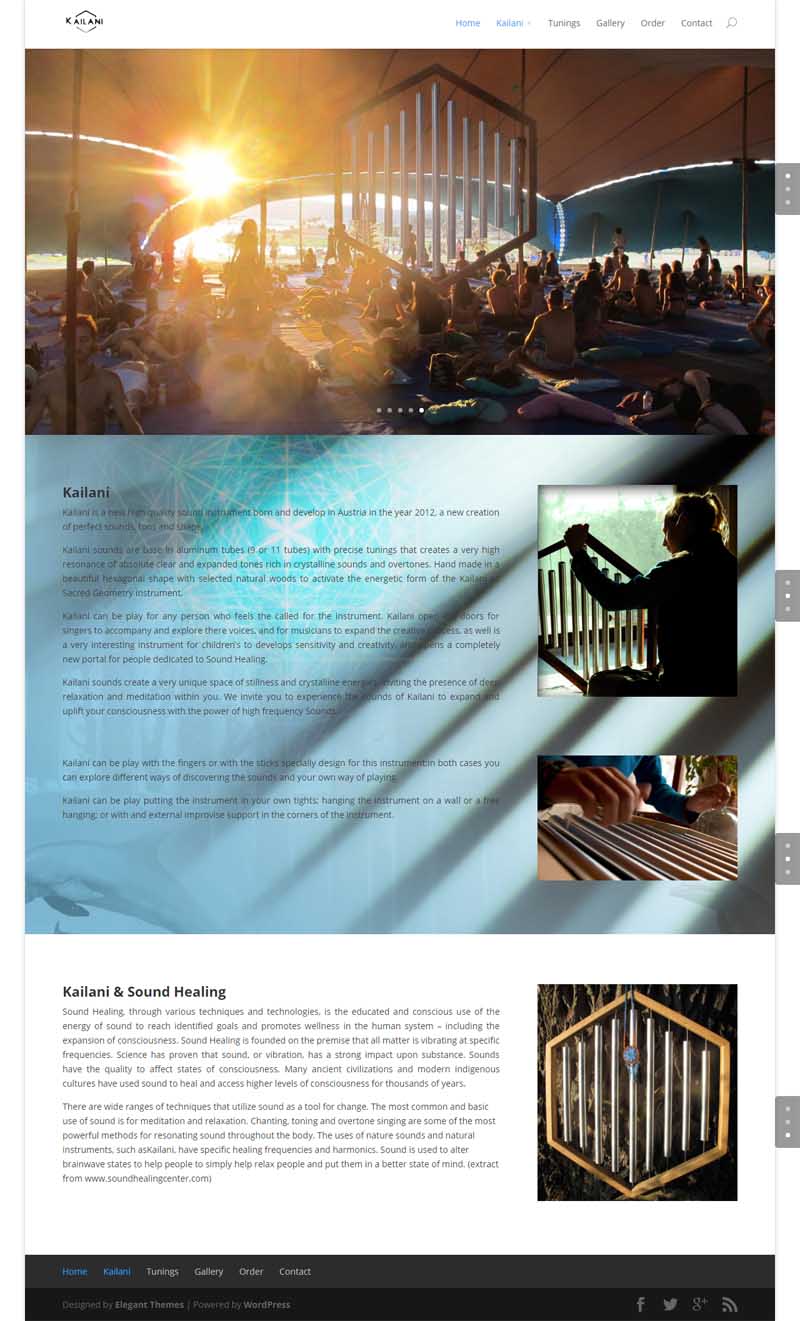 Kailani

Kailani is a new high quality sound instrument born and develop in Austria in the year 2012, a new creation of perfect sounds, tons and shape.
Kailani sounds are base in aluminum tubes (9 or 11 tubes) with precise tunings that creates a very high resonance of absolute clear and expanded tones rich in crystalline sounds and overtones. Hand made in a beautiful hexagonal shape with selected natural woods to activate the energetic form of the Kailani as Sacred Geometry instrument.
Kailani can be play for any person who feels the called for the instrument. Kailani open the doors for singers to accompany and explore there voices, and for musicians to expand the creative process, as well is a very interesting instrument for children's to develops sensitivity and creativity, and opens a completely new portal for people dedicated to Sound Healing.
Kailani sounds create a very unique space of stillness and crystalline energies, inviting the presence of deep relaxation and meditation within you. We invite you to experience the sounds of Kailani to expand and uplift your consciousness with the power of high frequency Sounds.
PORTAFOLIO